Get faster, stronger and more powerful with our coached group CrossFit sessions.  Each element and workout can be scaled for each individual's needs and sessions are limited in numbers to ensure attention from coaches.
Our popular weightlifting club is British Weightlifting (BWL) affiliated and based at our CrossFit facility.  Specialist BWL coaches run 90 minute sessions focusing on the execution of the Olympic lifts; Snatch and Clean & Jerk.
Join Reebok CrossFit Reading
Foundations is your introduction to the CrossFit world, where you will learn the fundamental movements are the basis for any CrossFit class. Each session brings an element of something new and fun to get you started in the CrossFit world.
Reebok CrossFit For Kids
&

Teens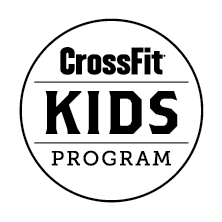 CrossFit Kids is a method for teaching CrossFit to children and teens, ages 3-17. It's a strength-and-conditioning program that is specially designed for their specific developmental needs and helps them to develop a lifelong love of fitness.
In a group setting, children and teens participate in fun and engaging workouts that deliver measurable results and prepare them to be well-rounded athletes.
CrossFit Kids workouts consist of constantly varied, functional movements that deliver a fitness that is broad, inclusive and general (B.I.G.) and are scalable for any participant at any level. Constantly varied means that, for the most part, no two workouts are the same, so kids and teens never get bored and the novelty of each workout keeps them excited about participating.